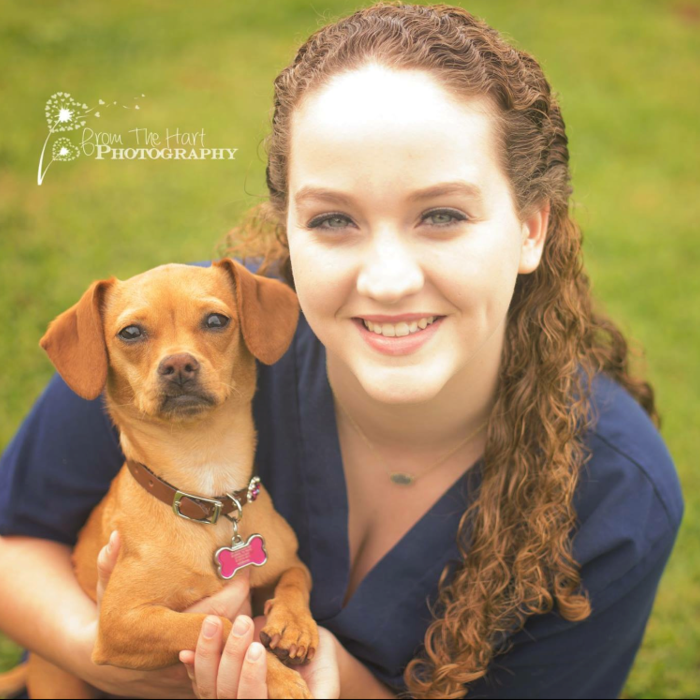 Mariah Murphy Practice Coordinator
Mariah joined Healing Hands in June 2018. She graduated from Texas State with a Bachelor's Degree in Animal Science in 2016 where she gained experience with large animals such as cattle. Mariah has over 8 years of experience in the veterinary field and has worked primarily in small animals practice. She enjoys being able to help our patients and see their improvements after treatment and rehabilitation. At home, Mariah lives with her two dogs; Peanut – a 4 years old Chiweenie and Jessie – a 6 month old Blue Heeler mix. Outside of work, she enjoys being outside and spending time with her family and fur babies.
Jason Bias Technician
Jason started with Healing Hands in December 2012 and is our Veterinary Technician Supervisor. He oversees and educates our technical staff and is in charge of special orders, continuing education and staff safety. He tries to utilize his vast knowledge base to lead and educate fellow co-workers to strive and be the best they can be. Jason has had a career in the veterinary healthcare field for 22 years with the majority of his experience working in emergency / critical care and found an interest for canine rehabilitation, and sports medicine while working with Dr. Thompson. In his downtime, his interests include reading up on the new cutting edge advances in veterinary medicine, astronomy, photography, and spending quality time with his wife Jamie who works locally at HEB as a multi-departmental specialist and their beautiful 4 year old daughter Maya. At home, Jason has a 9 year old Basset Hound - Australian Shepherd mix named Turk Turkelton, and a 5 year old brown tabby cat named Petey Pablo.